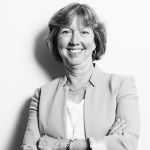 Kathleen Cannon
Partner, Kelley Drye
With more than three decades of experience in international trade law, Kathy Cannon assists domestic businesses and business coalitions that are experiencing injury due to unfairly traded imports, primarily through the use of antidumping and countervailing duty laws. As former managing partner of Kelley Drye's Washington, D.C. office and former chair of the firm's international trade group, Kathy is involved in a wide range of domestic and international trade-related matters. She is focused on helping her clients understand not only how international trade laws work, but also how such laws apply to each client's specific business model and product. By drawing upon her longevity in this area of practice, Kathy is able to effectively survey and analyze her client's business and quickly assess which trade remedy and strategy should be employed.
Kathy and her team consistently deliver a deep bench of proven results. Kathy, in particular, has extraordinary skill in the injury phase of trade remedy actions before the U.S. International Trade Commission. She has participated in many oral arguments before the U.S. Court of International Trade and the U.S. Court of Appeals for the Federal Circuit. Kathy has also been involved in implementing trade legislation and regulations, as well as in rules and dispute settlement issues before the World Trade Organization (WTO). When U.S. producers and exporters are charged with dumping in other countries, Kathy has also worked to assist them in navigating those countries' trade laws.
Notably, Kathy participated in the U.S. and China steel dialogue in Beijing on Chinese tax and trade policies affecting U.S. steel wire producers. She has argued hundreds of cases before agencies and courts of jurisdiction in the international trade area, as well as authored an amicus brief to the U.S. Supreme Court on behalf of the Committee to Support U.S. Trade Laws in a successful appeal of a Commerce antidumping determination.
Kathy has represented companies in Generalized System of Preferences (GSP) proceedings and other policy disputes before the U.S. Trade Representative's office, as well as participated in international challenges to U.S. determinations involving Chinese limitations on raw material exports, the privatization of steel companies, subsidies to Chinese steel producers, and injury caused by exports of DRAMs from Korea before the WTO Dispute Settlement Body. Kathy has also participated in implementing trade legislation, regulations, and policies on behalf of a wide variety of U.S. agricultural and manufacturing industries.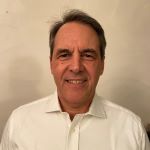 Marco Dell'Oro
General Manager, MFL USA Serv. Corp.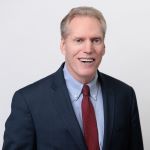 Kevin Dempsey
President & CEO, American Iron and Steel Institute
Kevin Dempsey is the president and chief executive officer of the American Iron and Steel Institute, a leading advocacy group representing electric arc furnace and integrated American steel producers. He previously served as senior vice president of public policy and general counsel to the Institute during which AISI achieved landmark policy successes on trade, tax, and infrastructure, and successfully showcased the steel industry's sustainability accomplishments and steel innovations in the auto and construction markets.
Kevin is well known in industry and trade circles, on Capitol Hill, and by government officials in the U.S. and globally. He is a regular speaker at industry, policy, and media events, and has been featured in dozens of national, regional, and trade media, including the Wall Street Journal, New York Times, Reuters, Washington Post, Washington Examiner, Politico, CNBC and CNN, to name a few.
Before joining AISI, Kevin was a partner at Dewey & LeBoeuf where he led numerous international trade cases on behalf of American steel producers and other U.S. industries. He also served as counsel to former U.S. Senator John C. Danforth (R-MO) and the U.S. Senate Committee on Commerce, Science, and Transportation.
Kevin received his Juris Doctor degree from Harvard Law School and a Bachelor of Arts in history from Washington University in St. Louis.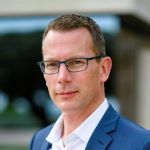 Sebastian Frey
Vice President of Long Products, Tata International Metals (Americas)
Sebastian Frey is the Vice President of Long Products at Tata International Metals (Americas). In this role he facilitates trading of Long Products, such has wire rod, rebar, structurals, and merchant bars into North America. He is also Head of Global Wire Rods Sourcing, tasked with optimizing and growing the company's wire rod business globally.
As graduate of the Institute of Foreign Trade (Hamburg, Germany) and the PMD Management Development Programme (IESE, Barcelona) he has gained over 20 years of experience in trading steel products and developing new sources of steel for his customers.
Prior to joining Tata International Sebastian worked as a wire rod trader for Stemcor and Coutinho Caro + Co.
As a sustainability advocate, he has twice received the Tata Sons NA Sustainability Award for his efforts in mitigating the CO2 footprint within the Tata Group. In his spare time he enjoys skiing, sailing and hiking with family and friends.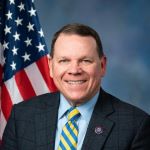 Sam Graves
Congressman (R-MO-06), United States House of Representatives
Congressman Sam Graves is a lifelong resident of Missouri's Sixth Congressional District. As a small businessman and a sixth-generation family farmer, Sam has spent his life working to make Missouri a better place to live, work, and raise a family.
In Congress, Sam serves as chairman of the House Transportation and Infrastructure Committee. As chairman, Sam leads the committee as it has jurisdiction over all modes of transportation – our aviation system, highways and bridges, transit and rail transportation, pipelines, and maritime and waterborne transportation. Sam's role in transportation is critical as he works on behalf of Missouri's 34,000 highway miles and 10,400 bridges in need of maintenance and repair as well as the Sixth Congressional District's two major rivers – the Missouri and the Mississippi.
Sam is also a member of the House Committee on Armed Services. Missouri has a $15 billion military footprint and plays a critical role in ensuring our troops have the resources they need. Sam remains determined to protect Missouri's various military installations and all of the brave men and women who serve in uniform.
Sam was born in Tarkio, Missouri on November 7, 1963. He graduated from Tarkio High School in 1982 and attended college at the University of Missouri-Columbia, where he received his degree in agronomy from the School of Agriculture.
In 1992, Sam won his first race for state representative. In 1994, he was elected state senator for the 12th Senatorial District and was subsequently re-elected in 1998.
Sam's leadership has been recognized by organizations like the Missouri Chamber of Commerce, the Missouri Farm Bureau, the Missouri Hospital Association, and the National Federation of Independent Businesses. As a father, grandfather, farmer, businessman, and former state legislator, Sam knows the values, hopes, and beliefs of the hard-working people of the Sixth District, and continues to work tirelessly for Missouri families in the United States House of Representatives.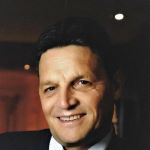 Sokol HaxHiaj
General Manager, Schlatter Italy S.R.L.
Sokol Haxhiaj is a senior engineer and general manager of Schlatter Italia, in Udine, Italy. He began working in a steel plant as senior maintenance engineer in the early 1985. He received his bachelor's degree in mechanical engineering from the University of Tirana in 1985 and PhD in mechanics in 1990 from the University of Trieste, Italy.
From 1990 to 2005 he was a senior research and design engineer in Pittini Impianti company where wire drawing and cold rolling machines were manufactured. Later, he worked as sales director for different companies in Italy in the fields of construction, beverage, cut and bending and wire machinery production.
From 2017 he was the founder and CEO of Sokol Engineering that became the Schlatter Italia company as part of Schlatter Group, in January 2021.
During the past three decades his work has focused upon developing new technologies and equipment especially in the field of seismic reinforcing steels and cold rolling and wire drawing processes.
His work over the past 32 years can be summarized as the design and manufacturing of fully automatic cold rolling lines, wire drawing machines, and equipment for the steel wire production in general.
Mr. Sokol has authored several articles on cold rolling and seismic reinforcing steel wire technologies and has spoken at different symposia and conferences during the past decade.
Sales Manager, Nucor Steel – Connecticut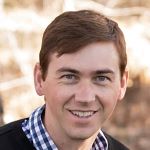 Stephen Jurewicz
Sales Manager, Nucor Steel – Connecticut
Stephen Jurewicz is the sales manager at Nucor Steel Connecticut. Stephen has been with Nucor for four years and has worked in the steel industry for 10 years.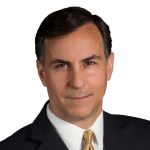 John Manzella
The Manzella Report
John Manzella is a world-recognized speaker (live and virtual), author, and nationally syndicated columnist on global business, trade policy, labor, and the latest economic trends. His valuable insight, analysis, and strategic direction have been vital to many of the world's largest corporations, trade associations, and universities preparing for the business, economic, and political challenges ahead.
John's views have appeared in The Wall Street Journal, New York Times, Chicago Tribune, Bloomberg, NPR, Newsday, Houston Chronicle, Denver Post, and other publications in China, Singapore, Mexico, and across the globe. His books include Global America: Understanding Global and Economic Trends and How To Ensure Competitiveness, Grasping Globalization: Its Impact and Your Corporate Response, and Mexico & NAFTA: The Real Impact, among others.
John is founder of ManzellaReport.com, a premier source for global business and economic analysis, and Manzella Trade Communications, a public affairs, publishing, and consulting firm.
John also is chair of the Upstate New York District Export Council, a position appointed by the U.S. Secretary of Commerce, Chief Strategy Officer of Ignition Life Solutions, a global enterprise risk management consulting firm, former Executive Director of goTRADE New York, an advocacy coalition sponsored by the Washington, D.C.-based Business Roundtable, and former President and CEO of World Trade Center BN.
Diagnosed with dyslexia in first grade, John also offers motivational presentations to children with disabilities.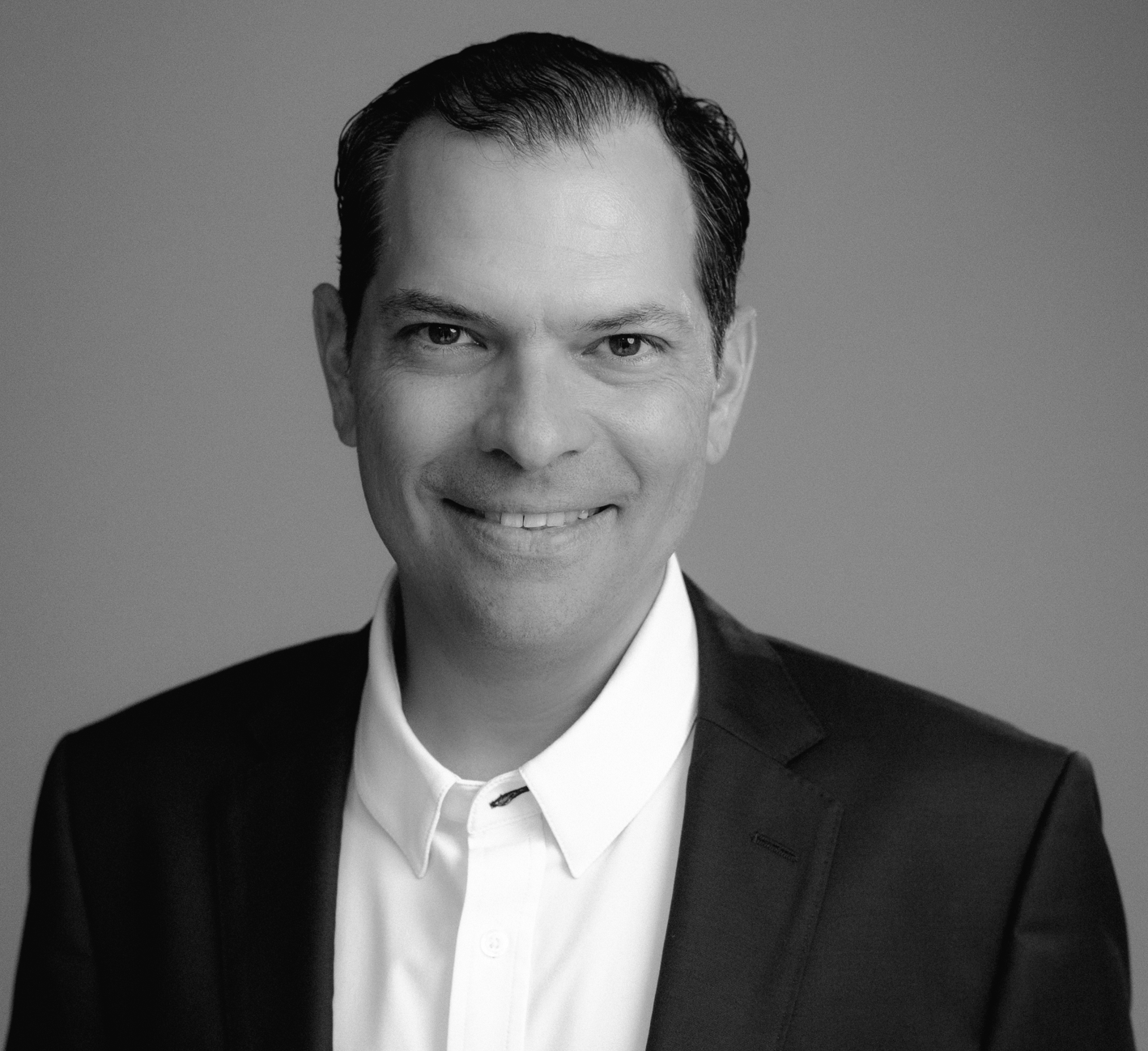 Patricio Pimentel
Global Steel Sourcing Director, The Heico Companies
Patricio Pimentel is the Global Steel Sourcing Director for The Heico Companies, focused on the Heico MPG (Metals Processing Group). In this role he is responsible for the overall strategic steel supply for the Heico MPG facilities across North America and for developing business growth opportunities with partners both international and domestic. He has over 20 years of steel trading, sourcing, mill inside sales, and structural steel export distribution experience of both flat, long, and pipe steel products in the USA, Mexico & Latin America region. Patricio received an MBA from The University of Texas and an MS in global energy management from The University of Houston.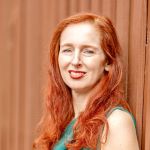 Dawn Shackleford
Executive Director for Trade Agreements Policy & Negotiations, U.S. Department of Commerce, International Trade Administration
Dawn Shackleford oversees Commerce Department engagement in multilateral trade institutions, the monitoring of steel and aluminum trade and related matters, and U.S. foreign trade zones.
Prior to this position, Ms. Shackleford served in various positions in the Office of the U.S. Trade Representative from 2004 to 2022, to include as the Assistant U.S. Trade Representative for the Office of Southeast Asia and the Pacific, the Assistant U.S. Trade Representative for WTO and Multilateral Affairs, and the Deputy Assistant U.S. Trade Representative for India, Nepal, and Bhutan. She also served as the lead U.S. negotiator for the WTO Trade Facilitation Agreement, the customs and trade facilitation chapter of the Trans-Atlantic Trade and Investment Partnership Agreement, multiple WTO accession negotiations, and the government procurement chapters in the U.S. FTA negotiations with Oman and the United Arab Emirates. She also worked on various WTO, OECD, APEC, G20, and UN trade policy issues.
Ms. Shackleford was elected to an international leadership position as the first female chairperson of the Trade Committee of the Organization of Economic Cooperation and Development (OECD) from 2020-21.
From 1998 to 2004 Ms. Shackleford served as a policy analyst within the Office of the Under Secretary of Defense for Policy and in the Department of the Navy. From 2003 to 2005 she served as an adjunct professor at American University's School of International Service.
She holds a Master of Arts degree in international affairs from American University in Washington, DC, a Bachelor of Arts degree in politics from the University of California, Santa Cruz, and studied at the National University of Ireland, Galway, and Friedrich Schiller University, Jena, Germany.