Check back - information will be available as speakers are confirmed.
The Economic Impact of Tariffs
In 2018, Johannes Moenius (invited), Professor, University of Redlands addressed the AWPA members on the effects of the impending steel tariffs would have on the industry; the international competitiveness of the US Wire Industry; and Automation and other technological change relevant to the wire industry. He will revisit his presentation and give a look at the impact the last two years has brought to the industry.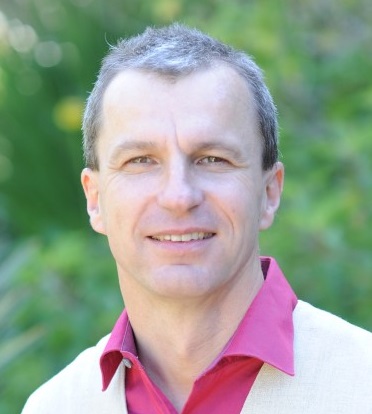 Johannes Moenius
Professor, William R. and S. Sue Johnson Endowed Chair of Spatial Economic Analysis and Regional Planning, and Director of International Business Initiatives, University of Redlands School of Business
He joined the faculty in the fall of 2005, where he teaches courses in international business. Before that he taught at the Kellogg School of Management. He was also a visiting scholar at the University of Tokyo. He is originally from Germany, where he studied Management Science at Bamberg University. Then he studied Economics at the Technical University in Dresden, Queen's University, Canada and the University of California, San Diego, where he received his Ph.D. In his research, he is interested in how domestic and international institutions affect international trade. Besides the effect of legal institutions on trade, he has written several papers on the effects of technical standards on trade flows and the dynamics of comparative advantage, for which he visualized his results in an online atlas using Geographic Information Systems (GIS). He recently applied GIS to the analysis of the housing market in Southern California. He has also worked on the dynamics of network effects in platform technologies and competition between political parties. He has presented his work in more than 70 talks that he gave at universities, conferences, and government institutions. His work has appeared The Review of Economics and Statistics, Japan and the World Economy, and the International Journal of Industrial Organization, among others.
Economic Outlook
Interest rates are as at record lows, with the Fed cutting rates in October 2019. Manufacturing indicators, especially steel mills, are showing a slowdown. What impact will political events have on the economy in the coming year? An economist will provide perspective with a 2020 outlook.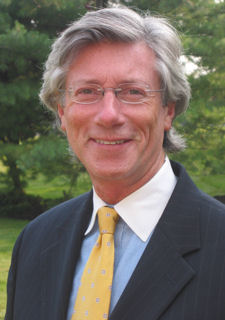 Bernard Baumohl
Chief Global Economist, The Economic Outlook Group
Mr. Baumohl began his career as an analyst with the Council on Foreign Relations, a think tank specializing in international affairs and national security. He later served as an economist at European American Bank with responsibilities to monitor the global economy and develop forecasts. Mr. Baumohl was also an award-winning economics reporter with TIME magazine who covered the White House, Federal Reserve and Wall Street.
Mr. Baumohl is well known for being ahead of the curve in assessing the direction of the U.S. and world economy. His ability to correctly predict the economy's path was recognized by the Wall Street Journal, which ranked Mr. Baumohl the most accurate economic forecaster for 2018.
Political Prognostications
Although it seems the Presidential election cycle started some time ago, the first primaries and caucuses will have just taken place when members come together in February. Will the field of Democratic candidates be substantially narrowed by the Iowa Caucuses and the New Hampshire primary? We'll bring you the experts to add to your confusion.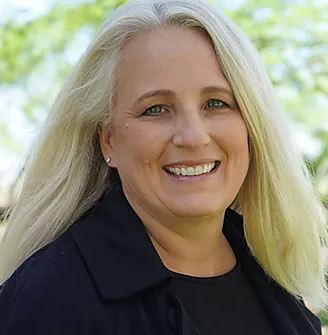 Lisa James
Partner, Gordon C. James Public Relations
Lisa's long history in politics dates back to 1986 when she began her career working for State Representatives and Senators and the Assistant Clerk of the House in the Illinois legislature. She managed and worked on several campaigns in Illinois before moving to Washington, D.C. where she joined the Republican National Committee in the political department serving state and local governments.
After a move to Arizona, Lisa served on the Arizona George W. Bush for President Advisory Board in 2000 and later as the director of Arizona Victory 2000, where she was responsible for the management of all Victory efforts in Arizona. In 2004, Lisa chaired the No Taxpayer Dollars for Politicians Ballot Initiative and served as the Arizona executive director for Bush-Cheney '04. In 2006, Lisa served as the director of coalitions for Senator Jon Kyl's 2006 re-election and as director of the Arizona Republican Party Victory 2006 campaign. She served as Deputy Chief of Staff for Congressman John Shadegg from 2009 until his retirement in 2011. In 2012, Lisa consulted on Congressman Jeff Flake's successful bid for election to the U.S. Senate seat vacated by Senator Kyl and, additionally, co-chaired Arizona Women for Romney Victory in 2012. She worked successfully to keep Arizona from passing recreational marijuana in 2016.
Currently, Lisa works with a number of corporate clients as well as many charitable and community organizations and events. Lisa is married to Gordon James and has four children.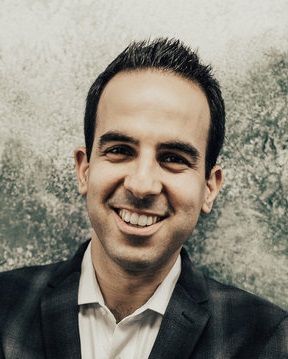 George Khalaf
President, Data Orbital
George serves as President of Data Orbital where he leverages his data expertise, political instincts and strategic relationships for clients and causes throughout Arizona and a growing number of states. He is passionate about the role of intentional data in advancing causes, policies and individuals that create thriving communities.
With a strong grassroots and data background, George has worked on local, state and national efforts. His experience includes serving as an Associate at DC London, Deputy Chief of Staff for Maricopa County Supervisor Denny Barney and Political Director and 2014 State Victory Director with the Arizona Republican Party. After founding Data Orbital, the firm experienced a successful 2016 cycle under George's leadership with their track polling in the Presidential and US Senate coming within less than 1% of the final outcome.
Workforce Development
Workforce Development continues to be one of the top issues facing the wire industry and manufacturing across the country. We'll come at this topic on a couple of paths in February. Speakers will address what is being done to promote manufacturing and manufacturing jobs in the US and understanding what motivates employees in an era of labor shortages.
Creators Wanted Tour: How Your Company Can Get Involved in NAM's Manufacturing Workforce Development Effort
The National Association of Manufacturers (NAM), together with the Manufacturing Institute, is launching Creators Wanted 2020, an unprecedented national effort to build the modern manufacturing workforce of tomorrow. Starting in spring 2020, the Creators Wanted Tour will hit the road to help America see, touch and feel modern manufacturing. We will hear how companies can get involved, and capitalize on the tour to build workforce momentum in their communities.
Collaborating with Local Schools
Brian Burr, President/CEO Sumiden Wire Products Corporation, will share how Sumiden has been developing relationships with local schools to develop the manufacturing workforce near their facilities.
Keep an eye out for Speaker confirmations in The Wire and on the AWPA Annual Meeting website.