The Wire Industry Returns to Washington, DC
AWPA will hold its first IN-PERSON meeting in Washington, DC, since the pandemic. This late September meeting will be a great opportunity to re-connect face to face with industry colleagues, suppliers, and customers. It's the perfect chance to discuss the current state of the industry with others who are experiencing the same chaotic and uncertain circumstances facing manufacturing and the steel industry right now. Supply chain challenges, transportation and logistics issues, economic pressure, workforce issues – will things settle down, or is this the new normal? Hear from the experts, speak with your colleagues, and bring the best information back to your company to thrive during the pandemic recovery.
Program Information
Committee & Board Meetings
Committee meetings will be held Wednesday, September 29th and Friday, October 1. The Executive Committee meeting, the Membership Committee meeting, and the Stainless Committee meetings will be held Wednesday afternoon. The Board of Directors meeting will take place on Friday morning. Please check the Schedule of Events for specific times.
Receptions
Wednesday evening will provide time dedicated to meeting old friends and checking in with your knowledgeable industry colleagues. The Opening Reception gives attendees an opportunity to mix and mingle and begin discussing the issues on your personal agenda and AWPA's government affairs agenda. Thursday evening is another opportunity to check in with colleagues and suppliers and talk about the information provided by speakers during the General Session on Thursday morning.
General Session Program
The Economy
The pandemic has had a profound impact on the global and US economies. Connor Lokar of ITR Economics will provide wire industry-specific strategies, insightful suggestions, and practical solutions that can change the course of your business. Attendees receive take-home value to apply for concrete results. Connor will include topical and industry-specific business cycle forecasts with clear action items to directly benefit current and future business planning. As a global leader in forecasting, ITR Economics provides economic services to C-suite executives, VPs, and directors, across all industries. They have 94.7% forecast accuracy and have many clients in the steel sector. Please thank Nucor representatives for sponsoring this speaker.

The Steel Industry
Most US wire rod companies are effectively sold-out throughout the remainder of the year. With the Section 232 steel tariffs still in place and continued denials of exclusion requests; the removal of Chinese export rebates on steel; and wire rod shortages due to antidumping (AD) orders, the US market is in chaos. Of course, all of this is in the middle of a world-wide pandemic where both India and Europe have yet to emerge from lockdowns. The rapid Chinese GDP growth following the removal of lockdowns was dramatic. The US has followed very similarly. If India and Europe continue this pattern, we could expect world-wide shortages of many products, including steel. "And, by the way, can you imagine all of this with an infrastructure bill," said Brian Burr, AWPA President.
Philip K. Bell has served as the President of the Steel Manufacturers Association (SMA) since 2013. Phil previously served as Director of External Communications and Public Affairs for Gerdau North America and is a 30-year industry veteran. In concert with the American Iron and Steel Institute (AISI), he leads the steel industry's activities in Washington, DC.
Transportation & Logistics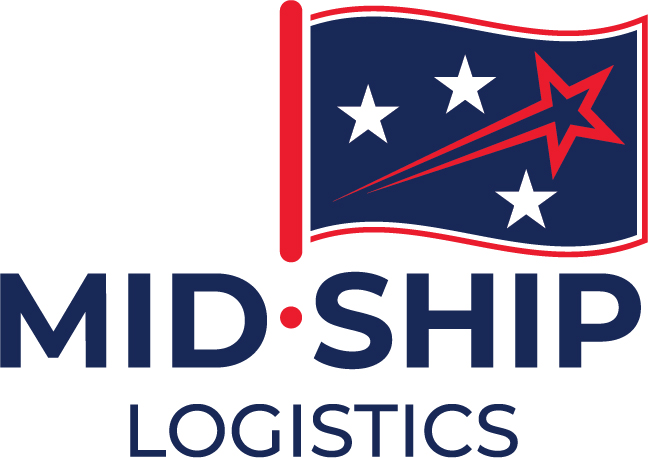 Global value chains require greater resilience and efficiencies in the flow of goods between and within countries. Lockdowns during the Covid-19 pandemic caused border closures; bottlenecks of supply chain inputs; and a shortage of truck drivers which produced container pile ups. Operational constraints led to delivery delays, congestion, and higher freight rates.
We are pleased that Colin I. Schneider, Vice President Logistics at MID-SHIP Logistics, an AWPA member company, will provide insight into what to watch as the US untangles its shipping challenges caused by the pandemic. Managing cargoes from mine site to receiving plant and everywhere in between is the specialty of MID-SHIP Logistics, a dedicated team of professionals with expertise in worldwide transportation and the management of bulk and break-bulk materials.
Congressional Briefing
Finally, as part of the General Session, we will hold a Wire & Wire Products Caucus Briefing. Members will be briefed on the issues on the AWPA Government Relations Agenda, while congressional staffers participate over Zoom. Normally this event is held on Capitol Hill, but due to increased security and Covid restrictions, we will be utilizing technology to educate legislators on the issues affecting our industry.
Congressional Visits
Due to the increased security on Capitol Hill, group size limits, and the inconsistency in whether legislators' offices are open for visits, we will not hold congressional visits on Capitol Hill. You are encouraged to meet with your legislators in your districts during recess.
Friday Morning Breakfast with Trade Speaker
On Friday morning we will gather for breakfast and hear from an expert with the inside track on current trade issues – Section 232 and 301 tariffs, EU trade negotiations, and China. Greta Peisch is the General Counsel for the Office of the US Trade Representative. Ms. Peisch has wide experience in the trade arena, having served as Senior International Trade Counsel on the Senate Finance Committee for Chairman Wyden since 2015 and previously, serving in USTR's Office of the General Counsel, including as Chief Counsel for Negotiations, Legislation and Administrative Law. At our Friday morning breakfast, Ms. Peisch will have brief remarks on administration policy, then an extended questions and answer session – you won't want to miss this inside track on the current trade and tariff environment.
Registration Fees:




Name

Price

Available To

Earlybird Registration
$495.00
Everyone
Regular Registration
$595.00
Everyone
Onsite Registration
$695.00