General Session Program
Economic Trends, Global Trade, Labor and What's Ahead
John Manzella, Speaker, Author and Columnist
COVID-19 and volatility continue to impact U.S. and world growth, while complexities with the USMCA, Europe and China are creating new supply chain and investment risks. Combined with the energy revolution, new drivers of growth, and shifting demographics, these issues are shaping our future. What does this mean for you and your business? John will examine trading relationships, reveal Chinese dangers, analyze sectors, and explore critical issues involving labor, skills, automation, and immigration. Additionally, he will offer survival strategies and provide insight on what's ahead.
Political Outlook
Dana Wood, Director of Government Relations, Kelley Drye & Warren LLP
The bipartisan infrastructure bill has been enacted, but a number of other important items remain on the Congressional agenda. Will Democrats get the Build Back Better Act over the line? What are the prospects for comprehensive trade legislation? What other emerging issues are facing the 117th Congress and what should we expect to see from the Administration in the months ahead? Dana Wood, Director of Government Relations at Kelley Drye, will join us to provide an update on all things Capitol Hill, including a preview of the upcoming midterm elections. Come learn and ask questions about the strategies AWPA can pursue to have an impact on Capitol Hill.
Navigating the New Normal – Tackling Key Employment Issues During a Pandemic
Caren Skversky Marlowe, Esq, Ogletree, Deakins, Nash, Smoak & Stewart, P.C.
Last year, employers had to get creative while navigating a world where employees could not come to work, suppliers and customers were closing down, and laws were changing on a daily basis. The pandemic has created a plethora of issues for employers that require a multifaceted approach. Attendees will learn how to tackle key legal issues including employer liability, vaccines, remote work, accommodations and more.
Rod Mill Upgrades Panel
Many domestic rod mills have recently made upgrades to their plants to make sure they can meet the needs of the market. Come hear our member-panel talk about the upgrades they have made and what it will mean in terms of rod supply, as well as more rod grades and sizes. If your rod mill has made upgrades and you are interested in speaking, please let us know!
Schedule of Events
Monday, February 14
8:00 am - 11:00 am Government Relations Advisory Committee Meeting/Breakfast
10:00 am - 12:00 pm Registration Office Open
11:00 am - 1:30 pm Executive Committee Meeting/Lunch
1:00 pm - 5:00 pm Registration Office Open
1:30 pm - 3:30 pm Stainless Committee Meeting
3:00 pm - 4:00 pm Spouse/Companion Welcome and Wine Tasting (Optional)
3:30 pm - 5:00 pm Rope Committee Meeting
4:00 pm - 5:00 pm PC Strand Committee Meeting
4:00 pm - 5:00 pm Membership Committee Meeting
5:00 pm - 6:30 pm Opening Reception - Sponsored by the Suppliers
Tuesday, February 15
Breakfast for Business – On Your Own
8:00 am -11:30 am General Session & Opening Remarks
9:00 am - 10:30 am Spouse/Guest Brunch (Optional)
12:30 pm - 5:30 pm Golf Tournament & Lunch (Optional)
12:30 pm - 5:30 pm Fishing Tournament & Lunch (Optional)
6:00 pm - 7:00 pm Reception and Awards
Wednesday, February 16
Breakfast for Business – On Your Own
7:00 am - 9:00 am Board of Directors Breakfast
9:00 am -10:00 am Active Member Business Meeting
9:00 am -10:00 am Associate Member Business Meeting
9:00 am -10:00 am Yoga on the Beach (Optional)
10:00 am - 12:00 pm General Session
MEETINGS
Committee Meetings
Product Committee meetings will be held Monday afternoon. Committee meetings are the forum where activities and programs are planned, and issues of concern are discussed. All members and potential members are welcome and encouraged to attend the Membership, PC Strand, Rope and Stainless Committee meetings. Attendance at the Executive Committee, Government Relations Advisory Committee and Board of Directors meetings are limited to the designated committee members.
Business Meetings
Active and Associate Member Business Meetings, an important component of the Annual Meeting, are the venue of the official business of the Association. These meetings will take place Wednesday morning. The Active Member Business Meeting will include the election of Officers and Directors, a financial report, and the discussion of any business or policy issues that require attention. What position will AWPA take related to international trade policies and tariff programs? Your company has a stake in what AWPA decides to do. Please make time to attend these important Association business meetings.
AWPA Suppliers and Active members are reminded it is the policy of the AWPA that commercial meetings and private social events may not be scheduled during the general sessions and evening events on the Annual Meeting Schedule of Events.
OPTIONAL EVENTS
We encourage you to register for the optional events in advance. There is no guarantee participation will be available onsite.
Golf Tournament at Bardmoor – $285 per person
Tuesday, February 15 – 12:00 pm to 5:00 pm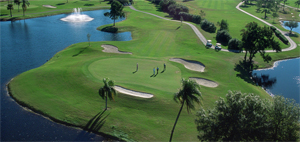 The course at Bardmoor was voted the 2019 Best Course in Tampa Bay! The tournament registration fee includes lunch, transportation, green fees, cart, and a fun afternoon in the sun at a PGA tournament quality course. The format is a shotgun, scramble tournament so that golfers of all skill levels will enjoy the event. Foursomes will be arranged based on handicap and will include both wire producers and suppliers. Prizes will be awarded Tuesday evening!
Private Gulf of Mexico Sightseeing and Fishing Excursion - $250 per person
Tuesday, February 15 – 1:00 pm to 5:00 pm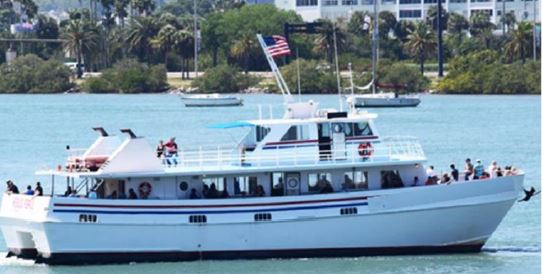 Take advantage of Florida's pristine waters with a relaxing private charter on the gulf of Mexico's finest 85-foot catamaran. You will be greeted and welcome aboard for an afternoon adventure. Participants will have the option to kick up their feet on the top sundeck, relax in the air-conditioned lounge, or even cast a line into the deep blue waters, for those who wish to try their luck reeling in a whopper. The excursion fee includes lunch, beer, fishing license, tackle, bait and a guaranteed fun experience for all.