Spouse/Guest Activities
This year all of our spouse/guest events are included in one registration fee. We hope this streamlines the registration process and encourages everyone to participate in the daily activity. These activities are reserved for spouse/guests only.
Welcome Wine Tasting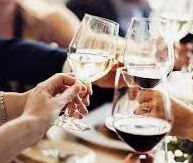 Monday, February 14 – 3:00 pm to 4:00 pm
Spouses and guests are welcome to attend a Wine Tasting drop-in on Monday afternoon, from 3-4 pm. It's the perfect opportunity to meet old friends and new, and try out some wine. Stop by, have a glass and connect with other AWPA spouses and guests. This event is not intended for AWPA members.
Networking Brunch
Tuesday, February 15 – 9:30 am to 10:30 am
The spouse/guest brunch will be held on Tuesday morning. All spouses and guests are welcome to attend brunch, to meet and mingle with other attendees. It's a great opportunity get to know other spouses and guests, before heading off to the gulf cruise or golf tournament, or even just out the door to the beach for the afternoon.
Beach Yoga
Wednesday, February 16 – 9:00 am to 10:00 am
Meet in the lobby of the hotel at 8:45 am where you will be greeted by an AWPA staff member to take you on to the beach. A one-hour yoga session on the beach will start at 9:00 am. Yoga mats and bottled water are provided.
Spouse/Guest Registration is $150.00 and includes all spouse/guest activities, and the 2 evening receptions.
And don't forget, your resort fee includes: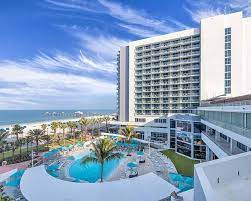 2 Beach Chairs and 1 Umbrella on the beach

10% off retail in Pallavi Luxury Spa

Complimentary access to the state of the art fitness center
We hope you will join us in Clearwater!