The AWPA is an international trade association representing 80 – 90% of the production of carbon, alloy and stainless steel wire and wire products in the United States.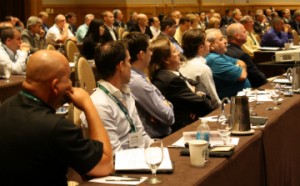 The 88 member companies of the Association employ more than 22,000 workers in over 215 plants and facilities located in 35 states in 140 Congressional Districts and 4 Canadian provinces and Mexico. Its membership is comprised of Active (voting) and Associate (non-voting) members. Active members are independent wire companies located in the US that purchase wire rod as their raw material. Associate memberships include: wire companies in Canada and Mexico, Rod Suppliers, and Suppliers of machinery, dies, equipment, chemicals, and other products and services.
The member companies are entrepreneurial and maintain their competitive market positions against a constant heavy penetration of foreign-made products. They pride themselves on their high productivity and constant reinvestment in latest technology and equipment, keeping the North American wire industry one of the most competitive segments of the steel industry.
Vision
To provide an educational, interactive industry forum and lobby that supports and promotes the global competitiveness, and acts in the best interests, of North American Wire and Wire Products Manufacturers.