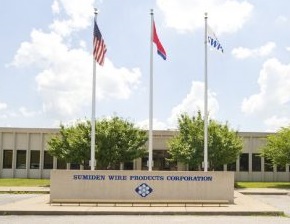 Tree Island Steel Ltd. has sold its stainless steel business in California to Sumiden Wire Products Corporation.  Under the terms of the agreement, Sumiden will acquire, among other assets, the production equipment and inventories related to Tree Island's Industrial Alloys branded business which is based in Walnut, California.  Tree Island will continue to provide carbon steel specialty products to customers.
Based in Dickson, Tennessee, Sumiden Wire Products Corporation is a manufacturer of stainless steel wire and pre-stressed concrete strand.  Sumiden has been manufacturing in the United States since 1979 and is a wholly owned subsidiary of Sumitomo Electric Industries of Osaka, Japan.  The company has continued to expand over the years as a result of their company policy of producing high quality products, continual investment in modern equipment, and support of customers with its technical and engineering services.
With the divestiture of its stainless steel division, Tree Island will focus on its core carbon steel business.  Current stainless customers can continue to receive high quality products and service through Sumiden, which will produce the product in its Dickson, Tennessee facility.  "From a customer perspective, we think Sumiden Wire Products is the ideal purchaser.  With its high quality standards and excellent reputation in the business, we are confident that Sumiden will be able to continue to supply our customers with the best stainless wire products," said Dale R. MacLean, Tree Island President and Chief Executive Officer.