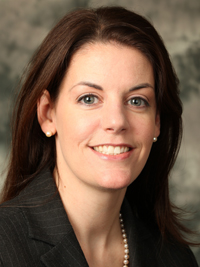 Carolyn Lee is Executive Director of The Manufacturing Institute, the non-profit affiliate of the National Association of Manufacturers (NAM). Carolyn drives an agenda focused on improving the manufacturing industry through its three centers: the Center for the American Workforce, the Center for Manufacturing Research, and the Center for Best Practices.
In her role, Carolyn leads the Institute's workforce efforts to close the skills gap and inspire all Americans to enter the US manufacturing workforce, focusing on women, youth, and veterans. Carolyn steers the Institute's initiatives and programs to educate the public on manufacturing careers, improve the quality of manufacturing education, engage, develop and retain key members of the workforce, and identify and document best practices. In addition, Carolyn drives the agenda for the Center for Manufacturing Research, which partners with leading consulting firms in the country. The Institute studies the critical issues facing manufacturing and then applies that research to develop and identify solutions that are implemented by companies, schools, governments, and organizations across the country.
Clare W. Zempel is a leading business economist and a perennial favorite speaker to the AWPA.  He honed his approach to making sense of complex economic and financial issues over more than 30 years as an economist for major national firms. Clare brings seasoned common sense to bear on these issues for corporate business clients and major investors. He specializes in customizing applied economics and financial market analysis to meet each client's unique needs. Client-centered services include project evaluation, budget input, risk assessment, and training sessions for employees, vendors and customers.