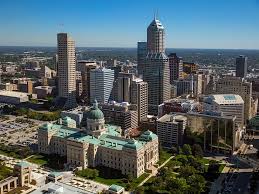 This year's Operations Managers Meeting will have a focus on safety – come hear from AWPA members about what's working at their facilities. During Tuesday's General Session, we'll have a panel of safety professionals from AWPA companies speaking about their safety programs, and how they are handling the latest challenges. We will also hear from Lisa Ryan, an expert on employee retention in the manufacturing workforce, and Janet Kopenhaver, AWPA's Director of Government Relations will have the latest information on drug-testing best practices, from the National Association of Manufacturers, along with an update on the status of regulations affecting the industry under the Trump administration. Then we'll hear from Paramount Die on the latest new technology. The session will end with roundtable discussions, so be sure to bring your operational challenges for some problem-solving with the group.
On Wednesday we will head out to Fort Wayne Metals for a plant tour, then stop at the Indianapolis airport for afternoon flights home.
Watch for registration information next week!