The Annual Meeting program has great speakers with the information you need – Register Today!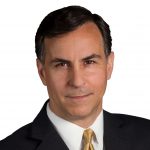 COVID-19 and volatility continue to impact U.S. and world growth, while complexities with the USMCA, Europe and China are creating new supply chain and investment risks. Combined with the energy revolution, new drivers of growth, and shifting demographics, these issues are shaping our future. What does this mean for you and your business? John Manzella will examine trading relationships, reveal Chinese dangers, analyze sectors, and explore critical issues involving labor, skills, automation, and immigration. Additionally, he will offer survival strategies and provide insight on what's ahead.
John Manzella is a world-recognized speaker (live and virtual), author and nationally syndicated columnist on global business, trade policy, labor, and the latest economic trends.  His valuable insight, analysis and strategic direction have been vital to many of the world's largest corporations, trade associations and universities preparing for the business, economic and political challenges ahead. John's views have appeared in The Wall Street Journal, New York Times, Chicago Tribune, Bloomberg, NPR, Newsday, Houston Chronicle, Denver Post, and other publications in China, Singapore, Mexico, and across the globe.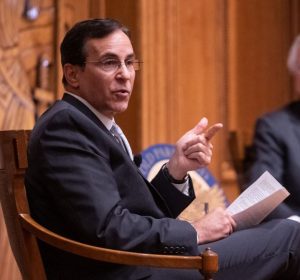 He is the author of several books, and is founder of the ManzellaReport.com, a premier source for global business and economic analysis, and Manzella Trade Communications, a public affairs, publishing and consulting firm.
John also is Chair of the Upstate New York District Export Council, a position appointed by the US Secretary of Commerce, Chief Strategy Officer of Ignition Life Solutions, a global enterprise risk management consulting firm, former Executive Director of goTRADE New York, an advocacy coalition sponsored by the Washington, DC based Business Roundtable, and former President and CEO of World Trade Center BN.
We hope you will join us in Clearwater Beach this February – Register Today!