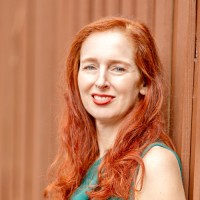 Trade in general, and China in particular, continue to be a key focus of the Administration and Congress. Once President Biden took office, was there a shift in priorities in the trade area?  Have increased attempts to engage with our trade partners created opportunities for US manufacturers?  Dawn Shackleford, Executive Director of Agreements Policy & Negotiations, US Department of Commerce, International Trade Administration, will discuss the current trade environment with Kathy Cannon, Partner at Kelley Drye.
Shackleford, who had been assistant US Trade Representative for Southeast Asia and the Pacific since September 2021, before taking her current position. She joined USTR in 2004. She has 24 years of government experience in trade, international development, and defense.
How can the wire and wire products industries elevate their profile  and ensure that their products are covered in any future actions?  Is there anything that the Administration or Congress can do to speed relief to domestic industries facing rapid and injurious import surges during economic downturns?   Come hear this off the record discussion about the wire industry's position in international trade.