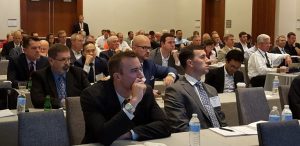 Almost 100 AWPA members attended this year's conference. Hill Visits this year were a great success – 34 participants made 73 visits to Congressional Offices to discuss NAFTA renegotiations, the 232 Investigation of Steel Imports, and other issues affecting the steel wire manufacturing industry.  In the general session, attendees heard from Ken Monahan at NAM about the prospects and difficulties of renegotiating NAFTA; David Kemps with Morgan Stanley on current legislative issues, especially tax reform; and Fred Waite, AWPA Counsel, provided an update on the status and schedule for the current AD/CVD Investigation of Steel Wire Rod from 10 Countries. Along with the committee meetings and evening receptions, there was plenty of time business. If you missed it, some of the information is available on the website.
White papers on the issues can be found on the Legislation and Policy page of the AWPA website.
You can find Fred Waite's presentation on the AD/CVD Investigation of Steel Wire Rod from 10 Countries here.
Looking for steel wire industry employment data by state? It's available here.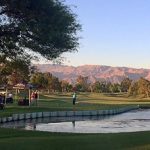 And don't forget to mark your calendars for the next meeting, the 2018 Annual Meeting in warm and sunny Rancho Mirage, California – February 19-21.