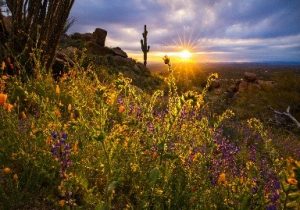 The meeting will be held at the Scottsdale Resort at McCormick Ranch, February 19-22. Be sure to check the schedule of events – some adjustments have been made to the traditional West Coast schedule. This year's meeting will have the latest information on trade and tariffs, and will take place just after the first primaries in the 2020 Presidential election. There is a lot going on in the industry right now, and we will have the information you need for a successful 2020.
If you attended the 2018 Annual Meeting in Mission Hills, you may remember hearing from Johannes Moenius, with an in-depth analysis of the economic impact of the 232 Steel Tariffs. He will be with us in Scottsdale to revisit his presentation, and provide a new analysis. You can see his previous presentation on the Past Events page of the AWPA website, or click here. You won't want to miss this update!
We'll have the annual golf tournament, and there will be plenty of time to meet with colleagues and customers.  Come to Arizona, and hear the latest from the experts. Program and registration information is available here: Register Today!