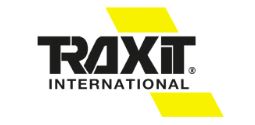 Klüber Lubrication München SE & Co. KG, Munich, Germany acquired the TRAXIT International GmbH, Schwelm, Germany. With this acquisition TRAXIT Group becomes a further division of the Klüber Lubrication Group.
TRAXIT provides the wire drawing industry with a complete range of lubricants to suit all types of wire for all applications for 139 years. From its early beginnings in the year 1881 in Schwelm, Germany, the company has grown to be one of the largest wire drawing lubricant producers in the world. TRAXIT runs manufacturing sites in Germany, China and USA. The lubricants are sold throughout the world. The company has subsidiaries, agents or representatives present in over 150 countries.
Both companies are known for high quality innovative products, leading-edge technology and exceptional support and service. "Customers will enjoy the benefits arising from TRAXIT now becoming a division of Klüber Lubrication", said Guido Kellmann, Management Board of TRAXIT.
TRAXIT will continue to be responsible for the operative management of its businesses. The company's headquarters will remain in Schwelm.   You can read more about the acquisition here: https://www.klueber.com/en/news/news/news-detail/5836/
TRAXIT has been an AWPA member since 2006, and actively participates in the annual Operations Managers Meeting.