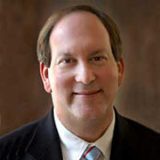 The Government Affairs Conference will be here before you know it – be sure to register before the Earlybird deadline of August 30th to get the best value. Here's some of what we'll be hearing.
Jim Ellis, creator of the Ellis Insight publication and Senior Political Analyst for the Business-Industry Political Action Committee will speak to us about the mid-term elections, and the current political climate. Jim's positions as executive director for two national political action committees built well-recognized skills in advising, strategizing for, and evaluating campaigns. His close-up role as a leading political consultant to the Republican majority leadership of the House of Representatives resulted in a strong reputation for calling races correctly.  Jim's loyal following included political action committee directors, who today are clients gleaning key information and keen insight from his daily columns and other special request reports.  Among other projects, he researches and writes on elections, candidates, and races for additional clients that include corporations and trade associations such as NACS, Exelon, and UPS.
A thirty-plus year veteran of politics at the state and national levels, Jim will have the latest, and give you the information you need to navigate this chaotic political environment.