At the Annual Meeting this year Brian Burr of Sumiden Wire Products Corporation completed his 3-year term as President of the AWPA and passed the gavel to Tim Becker of HSM Solutions. Tim has been serving as AWPA Vice President since 2017, having previously served on the Board of Directors, and has also served as Membership Committee Chair.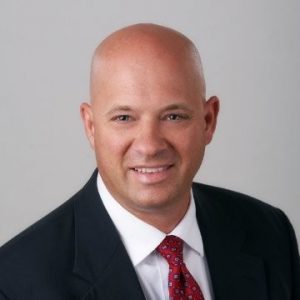 Tim Becker is the President of the Metalworks division of HSM Solutions, and has been with the company since 1997. Before that he was the wire & rod sales manager at Laclede Steel. We are excited to have him bring his experience in the wire industry  to his term as AWPA President.
Tom Duff, CEO of Mount Joy Wire, is stepping into a Vice President slot this year. Tom is a veteran of the Board of Directors, having joined the Board in 2011, and he served as Treasurer from 2020-2022. He has over 30 years of experience in the wire industry, and more than 15 years as an AWPA member.
We also had two new additions to the Board of Directors.
Nick Shultz, Nucor Corporation                  Associate Rod-Domestic Representative
Nick is the Commercial Director of Engineered Bar for Nucor Corporation.  In his current role, he oversees the Commercial Strategy and Execution of Special Bar Quality, Cold Finished Bar, Wire Rod, Wire, Wire-Mesh and Fastener Products.  Nick has over 20 years of experience in the steel industry and recently relocated to the Charlotte, NC area.
Patricio Pimental, Heico Wire Group       Active Member Representative                              Patricio is the Global Steel Sourcing Director for The Heico Companies, focused on the Heico MPG (Metals Processing Group). In this role he is responsible for the overall strategic steel supply for the Heico MPG facilities across North America and to develop business growth opportunities with partners both international and domestic.  He has over 20 years of Steel Trading, Sourcing, Mill Inside Sales, and Structural Steel Export Distribution experience of both flat, long, and pipe steel products in the USA, Mexico & Latin America region.